Welcome to Nuqi Global Foods Corp
Our company, Nuqi global foods crop has created a well-known position in the market since its incorporation in the year 2019. Nuqi Global Foods Corp already involved in the restaurant, Pharma/Enzymes & Logistic business and now we look further to be having a national network of distributors worldwide.
We hold expertise in manufacturing a wide range of Grocery Item like Blended Spices, Other food product and many more. We make sure that these products are manufactured by making use of optimum quality raw material and latest technologies. We provide these products at market leading prices to the customers.
It is India's growing trusted selling spice brand offering various masala variants in the form of both pure and blends. Accepted and appreciated by millions of homes not only all across India or Pan India also. We provide these products at market leading prices to the customers. We have a world-class infrastructure to ensure the quality of our work. Outfitted with all the latest machinery and advanced technology, these departments are supervised by our highly qualified and efficient team of professionals.
HoReCa Grocery Products
We are industrial grocery suppliers providing total food/Grocery solutions to reduce your convulsions. So, if you are seeking for ultimate HoReCa food supplier in Ahmedabad. We can serve to all your customer's food needs with our wide range of products in PAN India.
We targeted to be delivered to HoReCa in industries like Hotels, Restaurants, Café & Clubs, Caterers, Hospitals, Factories, Industries, Corporate house, NGO's, Government & Non-Government Institution, Private Institution, Paying Guest, Tiffin Service, Canteen, Dark Kitchen, Home supply, Schools, hostels & College, Party, Plots/Banquette halls, Factories, Old age home, Temples, Social Event, Bakery and everywhere the good food in huge quantity is needed with wholesale price.
Get all your HoReCa food/Grocery Supplies from @ Nuqi Global Foods Corp with hygienic and customer satisfaction.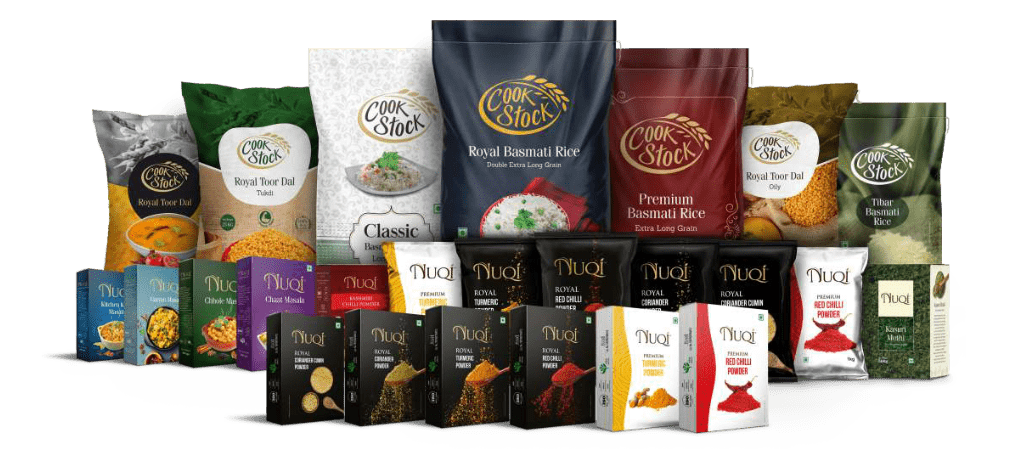 Our Products
Embrace the love of taste and experience the best tasted food products all including grains,
dry fruits, spices, blended spices, sauces and many more raw supplies. We have everything one needs to quench his food thirst.
Working for wellbeing
We at Nuqi care for people so that they can eat the best and live the longest! We see further our growth and success but not forgetting what's the most important- our clients and their needs. Care is at the heart of our business. We are most tangent to deliver the best quality only because we care the most. It is this distinct client trust, support and trust that make us strong to deliver more efficiently.
Our core value is to thrive upon social responsibilities while we focus on the growth of the business. We feel blessed to be in a business in which we can serve the social cause. We have the opportunity and the responsibility to grow with purpose and protect the food crops and their availability for the generations to come.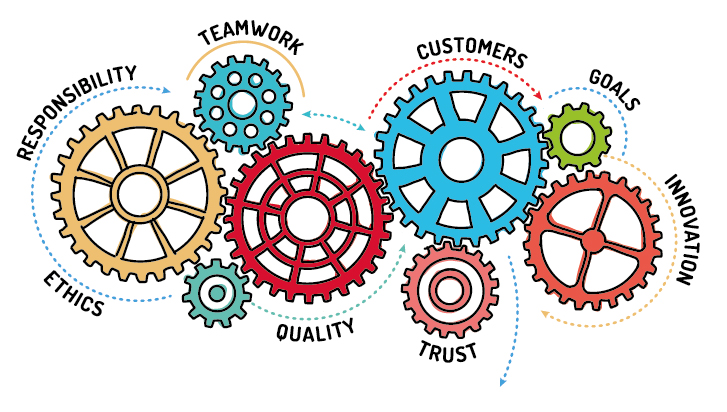 Import 🙵 Export
Around the World
Do you want to import or export the most valued quality food products?
Find a way out to contact us.
Distributorship
Nuqi is a wholesale distributor of food products and glad to make a chain by helping the ones who want to be wholesale distributors. The distributors are cornerstone of our business.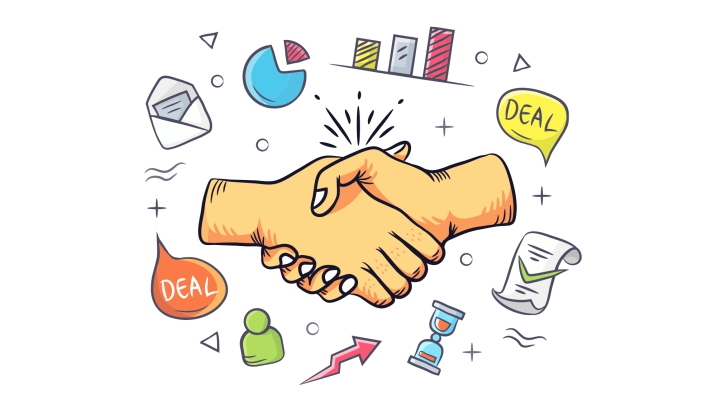 Product Quality
We adhere to strict guidelines of processing and manufacturing
to make sure the best products reach our customers.
Certification
Nuqi Global Foods Corp as various quality certifications including ISO 9001: 22000 and certification from FSSAI, HALAL, GMP Quality, HACCP, APEDA, Spice Board of India, Company with the commitment to excellence dedicated to total customer satisfaction by giving the right quality and at the right time. In house latest machinery and advance technology, these departments are supervised by our highly qualified and efficient team of professionals with results in zero-defect product outflow. We also keep our environment eco-friendly and conforming all international standards to maintain factory and production being carried out with strict quality standards under very hygienic condition.